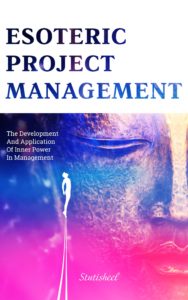 Turn to more effective, powerful yet harmonious management, boosting it with your inner force. Develop and apply your capacity with the ancient meditation techniques.
Buy at Amazon
---
This book is based on many years trainings and experience in esoteric project management, including daily application of these approaches. The idea behind the book is to expand the classical approach to management through the development of a range of inner qualities through meditation and spiritual practice. If you take the science of project management as building a beautiful frame or shape, the inner component provides the interior.
You will find a specific meditation technique to develop your skills for every major field of Project Management. Time Management, Risk Management, Stress Management, Crisis Management to name just a few.
Below you will find Introduction and the Setting the Goals chapter from the book – click on image to read full version.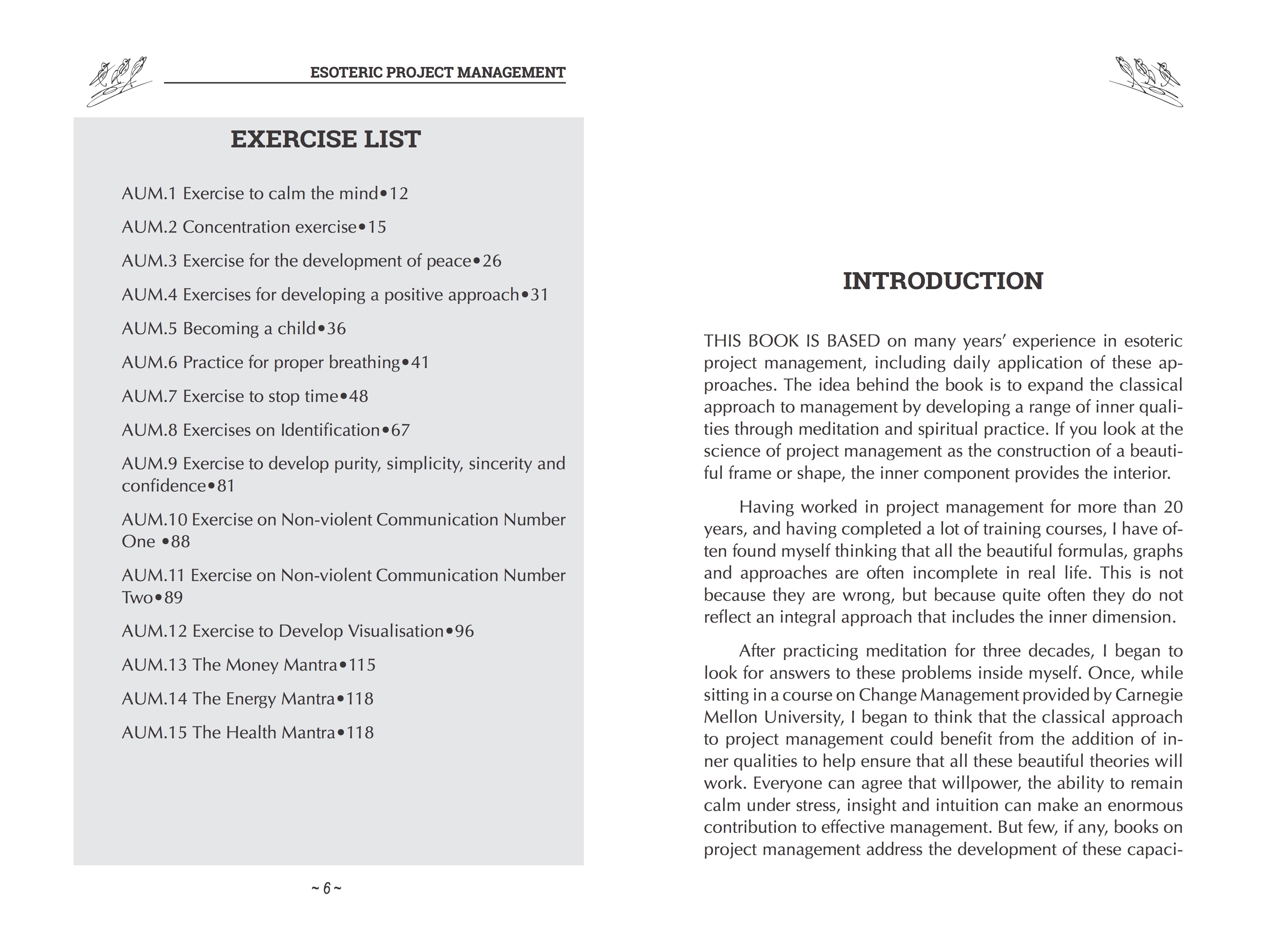 Contents
Introduction
Setting Goals
The Team
The Secret of Success
Leadership
Managing Creativity
Nonstandard Solutions
Mind Management
Time Management
Risk Management
Planning for Bottlenecks
Stress Management
Decision-Making
Crisis Management
Developing a Strong Character
Effective Discussion
Nonviolent Communication
Inspiration
Development of Visualisation
Where Dreams Come True
Spending Money Properly
Project Number One
Mantras In Action
Proper Nutrition
Developing Energy for Project Implementation
Moving Rocks
Achieve The Impossible!
Surpass Others – Problems and Solutions
Other Books By Stutisheel
Footnotes
Exercise list
AUM.1 Exercise on calming the mind
AUM.2 Concentration exercise
AUM.3 Exercises on poise and peace
AUM.4 Exercises to develop a positive approach
AUM.5 Becoming a child
AUM.6 Practicing proper breathing
AUM.7 Exercise to stop time
AUM.8 Exercise on identification
AUM.9 Exercises to develop purity, simplicity, sincerity and confidence
AUM.10 Exercise on nonviolent communication number one
AUM.11 Exercise on nonviolent communication number two
AUM.12 Exercises to develop visualisation
AUM.13 The Money Mantra
AUM.14 The Power Mantra
AUM.15 The Health Mantra